Syma X5C-1 Drone
Flight Time: About 7 minutes
Easy to Fly
Unique Look
2.4GHz remote control
$59.99
Best deal at:
Amazon.com
Buy for best price
Last Amazon price update was: March 18, 2020 9:06 am
×
Product prices and availability are accurate as of the date/time indicated and are subject to change. Any price and availability information displayed on Amazon.com (Amazon.in, Amazon.co.uk, Amazon.de, etc) at the time of purchase will apply to the purchase of this product.
Add to wishlist
Added to wishlist
Removed from wishlist
0
Last updated on March 18, 2020 9:06 am
Description
Syma X5C-1 Drone Review
Syma X5C-1 Drone Review 2021 – is the Syma X5C-1 quadcopter worth the money? Review of features, pricing, flight duration, battery, camera and more.
$

39.99

$59.99
1 new from $39.99
in stock
$

46.99
3 new from $46.99
in stock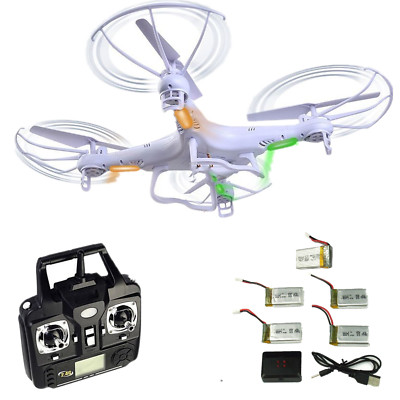 $

51.98

$69.98
out of stock
Syma X5C-1 Drone is an amazing quadcopter that has got an excellent flight performance. This affordable toy-guard is affordable and is perfect for any amateur who's looking to learn. Considering how small it is, this quadcopter is easy to handle, and you get to learn much faster. This drone trainers can take several falls due to its durable exteriors. The 2 MP camera captures impressive pictures and videos that get recorded directly to the SD card. Syma X5C-1 packs everything you need in a quadcopter at an affordable price.
Specific Product Features
Syma X5C-1 Drone is an upgrade of the X5C-1 model that was released back in 2013. It has its predecessor's stability, affordability and ease of use. The use of technology to design this quadcopter adds tremendous value to the already fantastic drone trainer. It's a sub-$100 that can flip and roll as well as take decent photos.
The HD 720P camera captures clear videos allowing you to have ariel views indoors and outdoors. It comes in a smaller box as compared to the X5C-1, reducing shipping costs. The function buttons on the transmitter are easy to locate as they've been clearly labeled. The following are specifications of Syma X5C-1 Drone;
• 40-45 minutes charging time
• 6-8 minutes flight time
• 50m control distance
• Four 1.5v AA batteries to power the transmitter
• Weighs 103g
• 230 diagonal motor distance
• Coreless motor size, 7×20mm
• Comes with prop guards
Toy-guard quadcopters are reliable, and Syma X5C-1 Drone is a classic example. This quadcopter is fun to fly as it can flip and roll. It is much quieter and has a smooth flight. The enclosed battery compartment ensures that the batteries don't fall out as you fly it. This beginner trainer drone suits beginners, and it helps you to refresh your skills even as an intermediate drone flyer.
back to menu ↑
Model Information
This quadcopter is durable, and it can take several falls without being damaged. The camera is screwed down the battery compartment door, so you need the practice to get used to opening the battery compartment. The battery compartment, as well as the power button, are both underneath the quadcopter, giving it a neat look. The package comes complete with the following;
• Syma X5C-1 drone
• 500mAh 3.7 battery
• USB charger
• MicroSD reader and 4 GB micro SD card
• User manual
• Two sets of propellers
• Two sets of prop guards
The user manual is in English, and it includes all the information you might need.
back to menu ↑
Flight Performance
This quadcopter toy-guard is very stable in the air, enabling beginners to learn how to fly a drone quickly. It easily hovers, and the controls are easy to reach so that the person flying it can handle it without any problem. The bright LED lights are convenient when you are flying indoors or even outside on a cloudy day. The bright lighting adds orientation, further easing the learning process for beginners. Without the prop guards, you get 6-8 flight time from this quadcopter, whereas when you are flying and shooting a video at the same time, flight time reduces to 4-5 minutes.
If you use batteries with larger capacity, it is possible to extend this quadcopter's flight time by one or two minutes. Nano-Tech Turnigy 750mAh 35C batteries significantly boost the flight time of this quadcopter. Remember to reverse the polarity of your connector when using these batteries. Otherwise, the circuit board will sustain permanent damage. This quadcopter has to speed mode; low and high. For beginners, it is advisable, to begin with, the low-speed mode before advancing to the high-speed mode. The low-speed mode is convenient for tight indoor spaces because you can control it more easily.
If you are well vast with how the quadcopter operates, you can add excitement to your fun flying by going for the high-speed mode. You can as well toggle between the two modes and find the perfect balance. This can be done by using the button on the upper left side of the quadcopter's transmitter. You can also make the quadcopter flip and roll by moving the right stick in the direction you want the quadcopter to flit.
back to menu ↑
Camera
The Syma X5C-1 Drone comes with a 2 MP HD 720P camera that takes decent pictures and videos. Packed with a 4 GB microSD card, you have enough storage space to have all your videos and photos. However, if you need more space, you can connect this drone to your laptop and transfer files from the microSD card. For a sub-$100 drone, this quadcopter packs pretty amazing features. You get to have an ariel view of as you explore the indoors and outdoors with this drone's camera.
back to menu ↑
Transmitter
The transmitter does its job efficiently, allowing you to control how you fly the drone. The control sticks with spring-loaded are a thoughtful addition. This quadcopter's transmitter comes with an LCD screen that displays;
• Battery level
• Trim level
• Yaw rate
• Throttle level
You are required to purchase four AA batteries to get the transmitter powered. With a 50m control range, you can explore a wide range with this drone. The range can be extended by consulting with a tech professional.
back to menu ↑
PROs and CONs Listing
Pros
• Can flip and roll
• It is fun to fly
• Small and easy to handle
• Very agile
• 6-axis flight control system
Cons
• Short flight time
• Camera not impressive
• Outdated transmitter design
back to menu ↑
How it Compares to Other Drone Models
Being an upgraded version of the Syma X5C, Syma X5C-1 Drone is more or less the same as its predecessor. The flight and performance as the same, the same technology were used in designing it. An observable difference is its smaller size which saves you money during on shipping.
What Others Say
This device is beginner friendly and stable in the air. With the low-speed mode, you can control the drone's movement as a beginner. It comes with anti-corrosion protection and is very durable. This is an excellent choice for anyone looking to have a good time flying a drone.
back to menu ↑
Conclusion
This quadcopter is stable and fun to fly. It is an excellent trainer drone for beginners. Its durability allows it to take several falls without being damaged. The 2 MP camera captures decent images and videos.
$

39.99

$59.99
1 new from $39.99
in stock
$

46.99
3 new from $46.99
in stock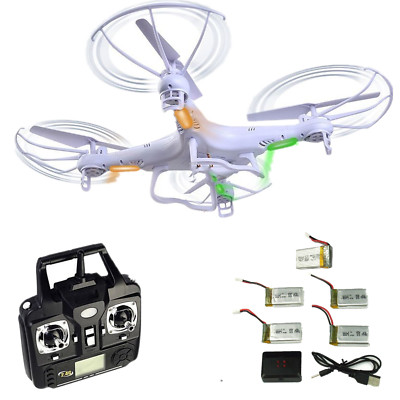 $

51.98

$69.98
out of stock
Tyler West received a Bachelor Degree in computer science from The University of Texas Austin. Tyler has been working as a full-time computer programmer for the past 3 years. In his spare time, Tyler's favorite hobby is flying drones. One of Tyler's life goals is to become a full-time drone pilot.
PROS
Can flip and roll
It is fun to fly
Small and easy to handle
Very agile
6-axis flight control system
CONS
Short flight time
Camera not impressive
Outdated transmitter design